This article, Reaper Ritual, is still being created by KingKatanova, he apologizes for the inconvenience.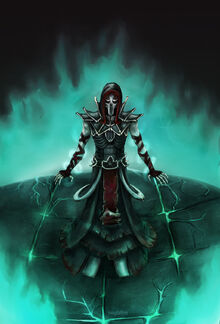 The Reaper Ritual is a Ritual performed by Necromancers that wish to become Reapers. The process can take years and may even kill the Necromancer if ill prepaired or unworthy under Theda's gave
Alternatives
Edit
There are alternative ways that sentient mortals have pursued to become reapers without going through the proceedures required in the Reaper Ritual.
Ustrûng Pakk
Edit
The Unstûng Pakk is one of the alternative methods for sentient mortals to become Reaperlings.
References
Edit
Ad blocker interference detected!
Wikia is a free-to-use site that makes money from advertising. We have a modified experience for viewers using ad blockers

Wikia is not accessible if you've made further modifications. Remove the custom ad blocker rule(s) and the page will load as expected.