This article, Ashtricks, is still being created by KingKatanova, he apologizes for the inconvenience.
Ashtricks is the current ruler of the Kingdom of Nautikalen and has been since the Kingdom's founding ever since 20ER.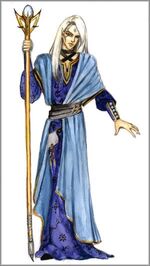 Ashtricks was one of the first of the Hyedari to be born on their new homeland of Quezzara, from a young age he showed an great skill in the use of magic and when he came 18 he was sent to the heartlands of the Elven Empire to train as a Sorcerer.